Welcome back House-Mouse Fans! We are Squeeeaking with joy that you are here.
It's Monday and time for a fun new HMFMC challenge. But first, we want to thank those of you who played along with us on the challenge #HMFMC163; using Amethyst, White and an additional color. Your mega-gorgeous colorful entries blew us away! Our fab Teamie Donna hosted and has chosen her Lucky winners! (please know that this is always the toughest to do for us- amongst all your super adorable entries)
The Second Lucky Winner is...
We loved your entries. This was also a very special win for you because its the first challenge of the new month and we are inviting you to join us as Guest Designers for the March and April. Please contact us within the next 2 weeks to claim your Prizes and let us know if you would like to be our Guest.
*** The NEW CHALLENGE, HMFMC164 ***
Our sweet and talented Teamie Dorte Kvist is hosting and has chosen the perfect theme for everyone to play along;
*Anything Goes*
We are very proud and super excited to welcome two very special NEW Sponsors
Eureka Stamps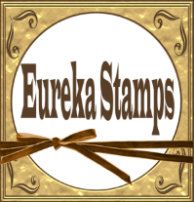 Bio: Finally, The Stamps You've been Looking for! Eureka stamps offers a large variety of images and sentiments in many different categories for all of your stamping needs. Our Paper Sculpting stamps add an extra dimension to your creations. Or, Mix and match our Balloons and Balloon Holdersto celebrate every occasion. Our Stamps are available as unmounted, deep etched, natural red rubber stamps OR as digital stamps. If Eureka Stamps aren't exactly what you are looking for, Don't miss out on the sister companies: QKR Stampede, Biblical Impressions Rubber Stamps, or the newest addition; Alluring Impressions.
*** AND ALSO PROUDLY WELCOMING***
Marianne Design
Incredible SPONSORS, heh? What super fab prizes too!
Pass the word along and come play along with us for your chance to WIN!!!
Thank You amazing Sponsors for your great generosity. We appreciate your support!
Please note;
(where applicable, the winner is responsible for the the shipping, handling and tax fees).
To help inspire you, take a look at these gorgeous *Anything Goes* takes by
*** Guest Designers***

*** Design Team's fabulous samples ***
A BIG thank you to all the Designers for your awesome contributions!
Now it's YOUR turn to play! Here are the Mousey RULES...
Create a project that follows the current theme.

Enter your projects here by using the inlinkz tool found below.

Reference the Challenge CODE and link back to this Blog.
That's it!!! Easy Peasy!!





To be eligible for prizes, you

MUST BECOME A *FOLLOWER*

of HMFMC.

Enter as many times as you'd like, but your creations MUST be NEW. So no back linking to creations from prior dates please.


Submit your *Anything Goes* entries by Midnight/EST, on

Saturday, March 8th, 2014.
SHOW-OFF your very own House-Mouse, Gruffies and Happy Hoppers Creations*

by submitting your designs to the official

House-Mouse Designs® site, found HERE
Just look for this sidebar button and follow the steps to upload your new projects.
EEEEeekkk! We ope you will play along because we cant wait to squuueeak over your fabulous *ANYTHING GOES* takes!